Ever wonder what a spring break in Cancun would look like for you and your college friends?  We've been doing spring break for many years, and Cancun always seems to be our travel's favorite destinations. It might be because it's an insane nightlife atmosphere or the party hotels we offer for spring break. Cancun, Mexico has something for everyone, and this is especially if you're in for all the fun-filled spring break activities or simply sipping on some mojitos with your sorority sisters by the beach. We wanted to help you visualize a day in Cancun, Mexico in March, on Spring Break with your friends.
After months of planning your spring break with a tour operator, (We can help you plan one) you are ready to pack for your 5 day trip to the Yucatán Peninsula, where it is hot, sunny, and about 85+ degrees. The best tip we can offer is to take a look at our packing list to make sure you do not forget anything you need for your spring break trip! Ladies, need some help on outfit ideas? check this out
Grand Oasis Cancun Spring Break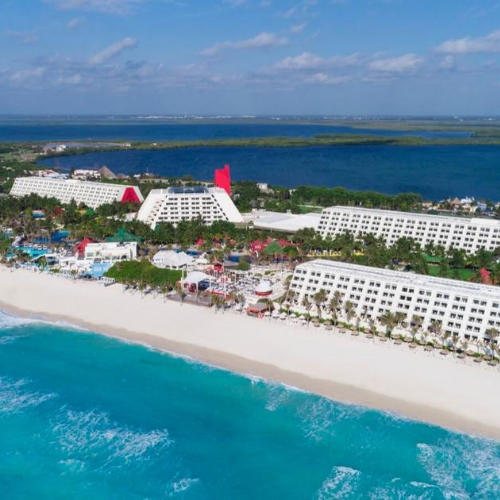 Stay at the top spring break hotel in Cancun, MX.  With 1/2 mile of awesome beach, the Grand Oasis offers a range of possibilities for fun and relaxation that will make your trip truly unforgettable. Everyone staying here gets the all-inclusive plan which provides unlimited food and beverages at the hotel.
Cancun Spring Break Package :
5-Night All-Inclusive Accommodations

Optional Round Trip Airport Transportation

Optional Group Airfare

Large group discounts

Travel Protection for Each Individual

 Exclusive Optional Go Blue Party Packages
Cancun Spring Break Nightlife
Cancun, Mexico is known for its world-famous nightlife and during Spring Break, it gets kicked up a notch. There will be thousands of college and high school students hitting the clubs every night, It's worth getting a party package for about 2/3 nights for the ultimate experience!
Mandala Beach Club – Cancun, MX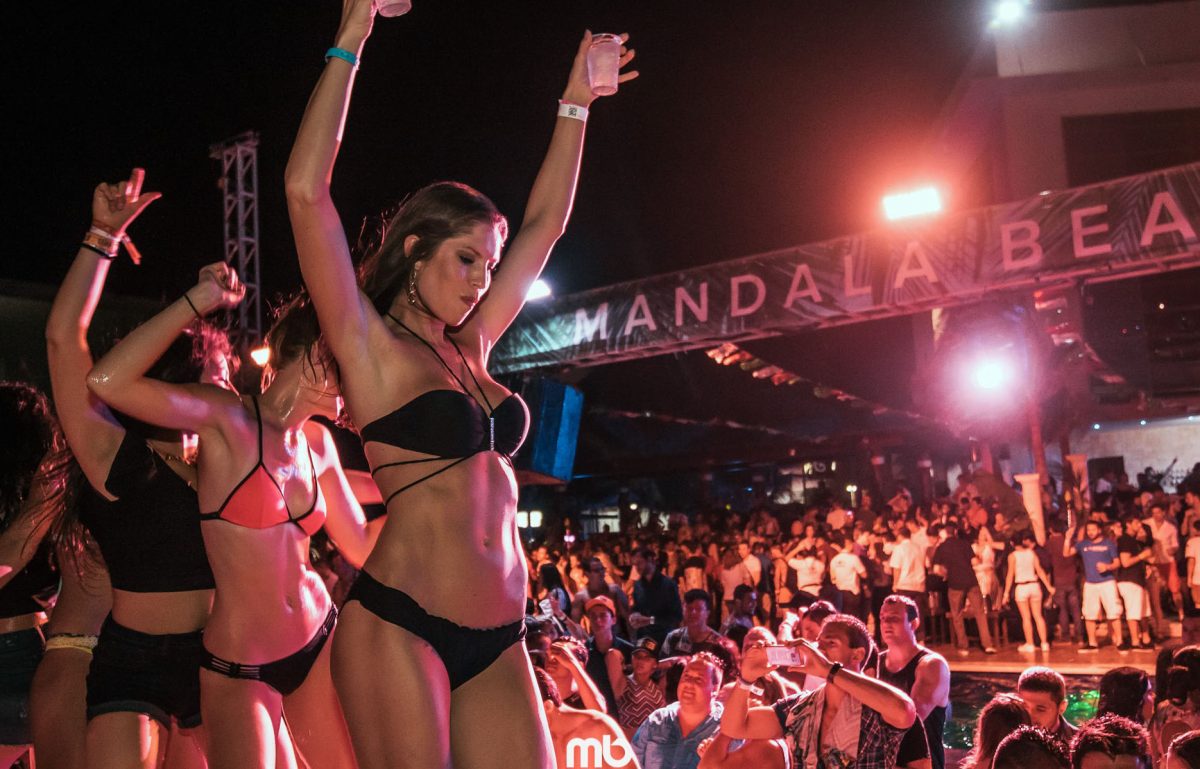 The Mandala beach club is one of our Spring Breaker's favorite! This beach club has to be one your list for night clubs during your spring break! Mandala Beach Club is exactly what the name says, a club located on the beach. With a pool in the center, where they have foam parties and swimming, a stage on the beach with acts like Brooke Evers, and a nonstop party atmosphere!
 Spring Break Booze Cruise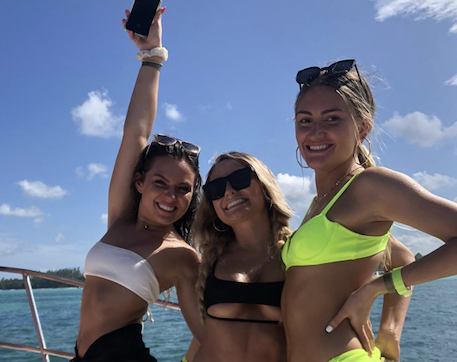 The infamous Spring Break Booze Cruise awaits you on your spring break trip. It just isn't Spring Break if you miss this night. Climb aboard for a night you'll never want to forget, however, thanks to the open bar, some of you may not remember it!